We know that domestic abuse is devastatingly common: 1.6 million women experience domestic abuse every year, though that's only the tip of the iceberg, as so many women don't report abuse due to fear or the worry they'll be judged or not believed. With three women being killed a fortnight by a current or ex-partner, so much needs to change before women are safe.
We're asking everyone to Come Together to End Domestic Abuse; we cannot do this without your support. Your donations allow us to provide life-saving services to survivors. Services where they are given a space to be heard and believed.
We know that this is an ambitious campaign and that it will only be possible through continuing and expanding on the vital work that we do. From lobbying the government to measuring attitudinal change to delivering training in local communities, all of our work is to build a society where domestic abuse is no longer tolerated.
Will you Come Together and donate today?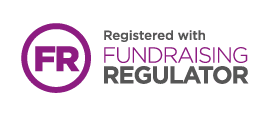 As part of our Come Together to End Domestic Abuse campaign, we're launching our annual 1.7 fundraising challenge! We are asking you to come together with your friends, family or colleagues to move 1.7 miles a day, every day in September for the 1.6 million survivors of domestic abuse every year.